On March 26, Gu Yaohui, Chief of Nanhai District, led a team to Baihe Medical to inspect the safety control work during the pandemic,and inquired about the impact of the pandemic on the production and operation of the company.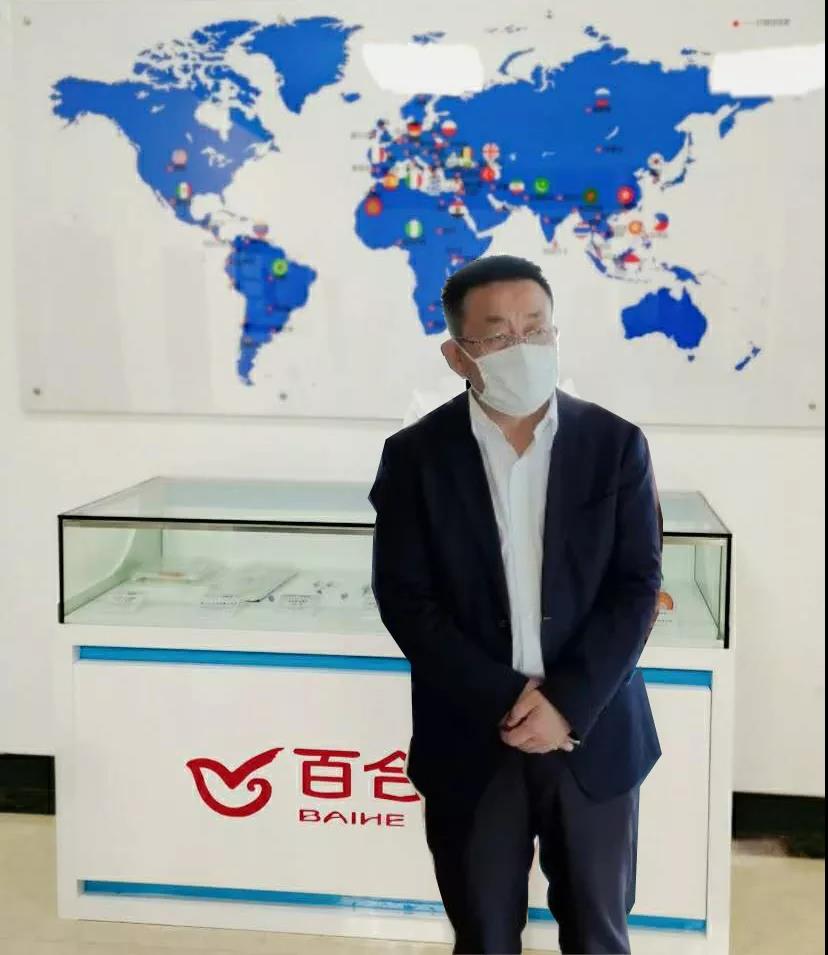 Gu Yaohui, Chief of Nanhai District
During the visit to Baihe Medical, District Chief Gu learned about Baihe Medical's auxiliary treatment schemes of blood treatment products and infusion products, as well as the implementation of resumption of work and production during the pandemic period, and gave a definite and encouragement to Baihe Medical's efforts to fight against the pandemic.


At the meeting, President Li Ming also presented the technical research and market overview of Baihe Medical in automation, product upgrading and transformation, as well as the future strategic development goals and layout.

President Li Ming said that Baihe Medical, as a local enterprise fostered and grown up in Nanhai District, will, as always, implement the industrial policies and instructions of the district government, give full play to its advantages, continue to actively participate in the construction of the smart Nanhai, do its best to continue to shine and heat for the development of the Nanhai, and strive to be leading medical devices enterprise which was born in Nanhai, grew up in Guangdong, started up in Guangdong-Hong Kong-Macao Greater Bay Area and stepped into the whole country!



Pay close attention to the development of pandemic situation

Since the outbreak of novel coronavirus pneumonia, Baihe Medical has been paying close attention to the progress of the pandemic, giving full play to the advantages and technical strength of the company in the areas of blood purification, drug infusion and other fields, mobilizing all forces to serve customers and patients, and supporting pandemic prevention and control with actual situation. As an enterprise with a sense of social responsibility, Baihe Medical and its subsidiaries have donated medical materials to Wuhan and all regions of the country for many times.

Within the company, according to the requirements of governments at all levels, a number of pandemic prevention and control measures were deployed. Baihe Medical has established temporary management processes and norms during the this period, detailing the implementation of various control measures to ensure the mental health and life safety of employees.