Automation Equipment Power Production and Drive the Future
As the key investment project of Baihe Medical in 2019, the automatic production line of the Infusion Branch Factory has been put into production recently. The production line adopts the production mode of robot assembly and worker assistance, combining the precision of automation equipment and the mobility of industrial workers, forming a high-quality and efficient man-machine assistance production line. The production line mainly consists of robot welding equipment, automatic assembly machine, automatic sealing machine and other equipments. Its refined, precise and intelligent operation provides reliable guarantee for production.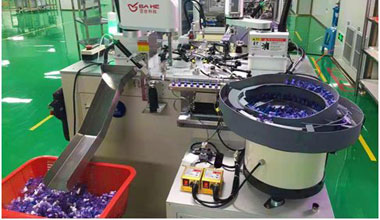 The input of automatic production line can optimize the production process, reasonably allocate the positions of workers, so that workers can be liberated from heavy work tasks and reduce the pressure of workers. At the same time, the automatic production process greatly reduces the manpower. In the long run, the cost will be effectively reduced. In the end, the production efficiency and benefit can be significantly improved.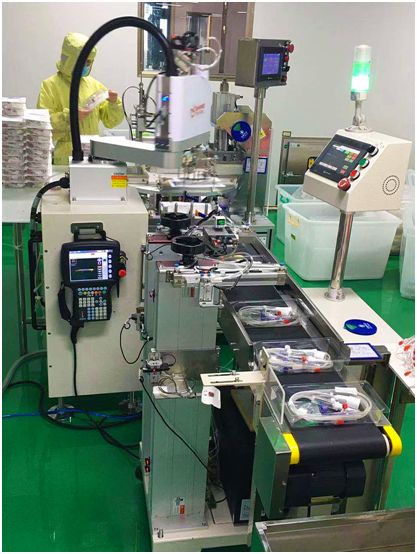 As a high-tech enterprise, the investment of Baihe Medical automation production line means that the development of Baihe Medical production system has risen up to a new level. Baihe Medical will increase the production scale, make sufficient preparation for the vigorous development of medical device industry, and finally achieve the grand goal of becoming a 100-year Baihe and 10-billion Baihe.