[News] Completion of Di Hua Technology Clean Workshop
September in the golden autumn is a harvest season. Good news from Baihe Medical Devices Group Sanshui Park is unceasing. On September 5, the 100,000-class clean injection molding workshop prepared by Di Hua Technology has been basically completed, and all injection molding machines are in place, which indicates that the project with an annual output value of over one million yuan can be formally completed and put into production.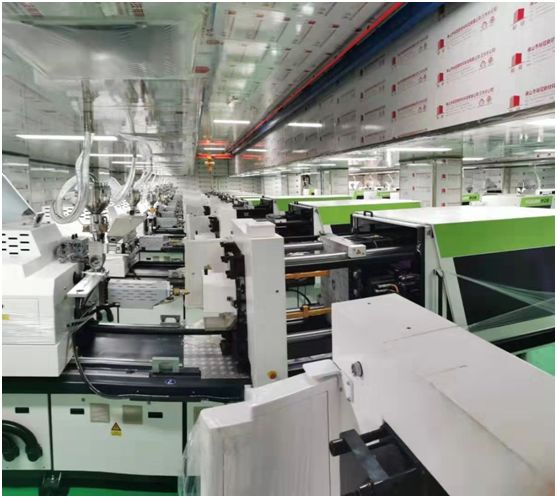 The 100,000-class clean workshop is located in the base park on the southwest side of Sanshui Park. It is divided into three functional areas: clean production area, office area and power auxiliary area. The construction area is 1316 m2, and the clean production area is for the injection moulding processing of polymer consumables produced by Baihe Medical Devices Group.

With the completion and commissioning of the 100,000-class clean injection molding workshop in Sanshui Park, Di Hua Technology will give full support to the injection molding processing of polymer consumables of Baihe Medical Devices Group and lay a solid foundation, leading the era of scientific research with technological advantages, while welcoming the opportunity of rapid economic development, helping Baihe Medical Devices Group push forward on the road of comprehensive coordination and sustainable development.