[News] Baihe Medical Precision Plastic Extrusion Production Line
Together with scientific and technological innovation to promote the development of the industry, the industry-university-research cooperation of Baihe Medical has ushered in new progress. The company's catheter branch factory introduced a new type of precision plastic extrusion production line to help expand the production of catheter products.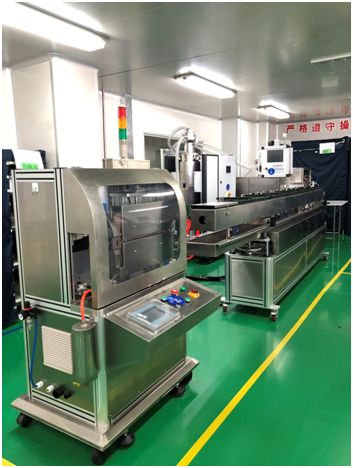 The production line
Baihe Medical products are mainly medical tube. As one of the main equipment of the production line, extruder plays an important role in improving product quality and production efficiency. The precision extruder adopts the current common Siemens PLC control system, which has the characteristics of easy operation, easy maintenance, strong fault diagnosis and information protection ability, information recovery block and long data storage time span. With the help of human-machine interface, it can adjust and control the process parameters of the whole extrusion process, ensure the stability of process conditions, and further improve the precision of tube body size.

The input of the new plastic extrusion production line has made Baihe Medical a big step forward to the field of "intelligent manufacturing". Baihe Medical will continue to increase investment in production, education and research, further integrate industry innovation resources, perfect innovation management system, explore and optimize operation mode, refine key generic technologies in the industry, accelerate the transformation of innovative achievements and market application, and constantly step up to a new level in further optimization of medical consumables quality and industrial development.